Christine's Summer Reading List
Almost nothing's better than getting your hands on a good book, kicking back and indulging in the lazy hazy days of summer! Below are some of my picks for this summer, which include a few books that I've read and recommend*. Maybe some of these will inspire you and get your creative juices flowing and motivate you to go for it in your professional or personal lives, or maybe they'll just be a nice respite from your everyday life. Enjoy!
*Warning: Guys, you may notice these books might be more enjoyable for the ladies… but maybe not! Either way, don't worry… 50 Shades didn't make the list.
#Girlboss by Sophia Amoruso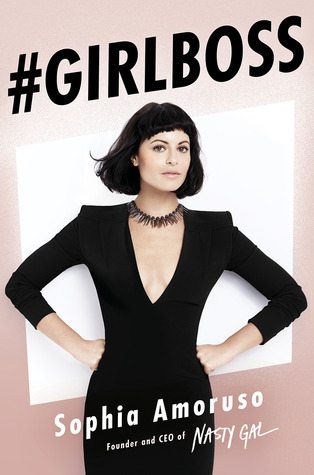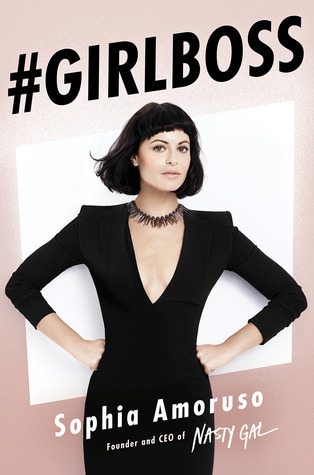 The first thing Sophia Amoruso sold online wasn't fashion—it was a stolen book. She spent her teens hitchhiking, committing petty theft, and dumpster diving. By twenty-two, she had resigned herself to employment, but was still broke, directionless, and working a mediocre day job she'd taken for the health insurance.
It was there that Sophia decided to start selling vintage clothes on eBay. Eight years later, she is the founder, CEO, and creative director of Nasty Gal, a $100 million plus online fashion retailer with more than 350 employees. Sophia's never been a typical CEO, or a typical anything, and she's written #GIRLBOSS for outsiders (and insiders) seeking a unique path to success, even when that path is winding as all hell and lined with naysayers.
#GIRLBOSS includes Sophia's story, yet is infinitely bigger than Sophia. It's deeply personal yet universal. Filled with brazen wake-up calls ("You are not a special snowflake"), cunning and frank observations ("Failure is your invention"), and behind-the-scenes stories from Nasty Gal's meteoric rise, #GIRLBOSS covers a lot of ground. It proves that being successful isn't about how popular you were in high school or where you went to college (if you went to college). Rather, success is about trusting your instincts and following your gut, knowing which rules to follow and which to break.
A #GIRLBOSS takes her life seriously without taking herself too seriously. She takes chances and takes responsibility on her own terms. She knows when to throw punches and when to roll with them. When to button up and when to let her freak flag fly.
As Sophia writes, "I have three pieces of advice I want you to remember: Don't ever grow up. Don't become a bore. Don't let The Man get to you. OK? Cool.  Then let's do this."
Why Not Me by Mindy Kaling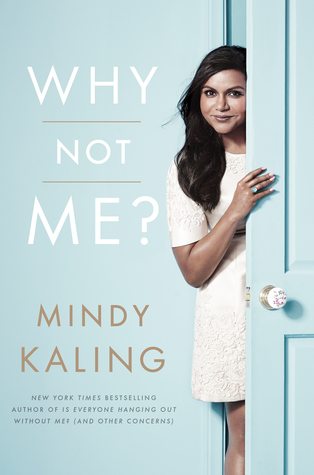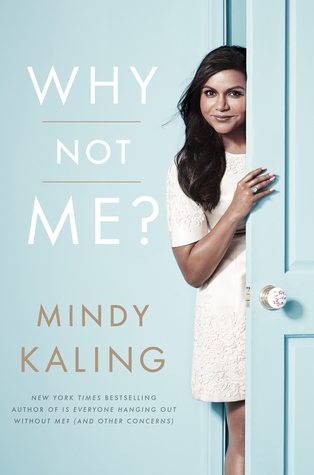 In Why Not Me?, Kaling shares her ongoing journey to find contentment and excitement in her adult life, whether it's falling in love at work, seeking new friendships in lonely places, attempting to be the first person in history to lose weight without any behavior modification whatsoever, or most important, believing that you have a place in Hollywood when you're constantly reminded that no one looks like you.
Leave Your Mark: Land Your Dream Job. Kill It in Your Career. Rock Social Media. by Aliza Licht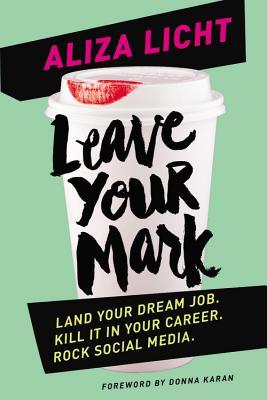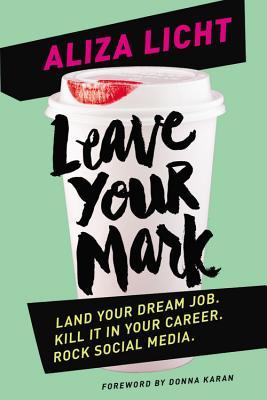 Aliza Licht-global fashion communications executive, AKA fashion's favorite 'PR girl' and former Twitter phenomenon-is here to tell her story, complete with The Devil Wears Prada-like moments and insider secrets.
Drawing invaluable lessons from her experience, Licht shares advice, inspiration, and a healthy dose of real talk in LEAVE YOUR MARK. She delivers personal and professional guidance for people just starting their careers and for people who are well on their way. With a particular emphasis on communicating and building your personal brand, something she knows a thing or two about, Aliza is your sassy, knowledgeable guide to the contemporary working world, where personal and professional lines are blurred and the most important thing you can have is a strong sense of self.
Big Magic: Creative Living Beyond Fear by Elizabeth Gilbert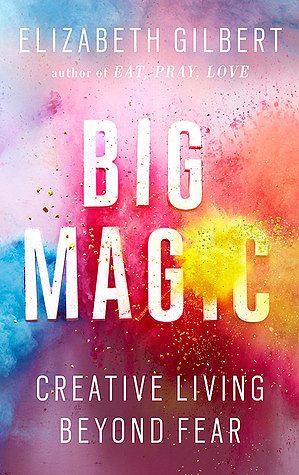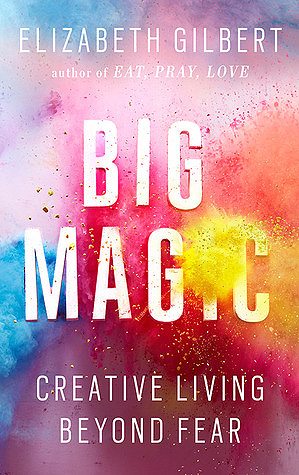 Readers of all ages and walks of life have drawn inspiration and empowerment from Elizabeth Gilbert's books for years. Now this beloved author digs deep into her own generative process to share her wisdom and unique perspective about creativity. With profound empathy and radiant generosity, she offers potent insights into the mysterious nature of inspiration. She asks us to embrace our curiosity and let go of needless suffering. She shows us how to tackle what we most love, and how to face down what we most fear. She discusses the attitudes, approaches, and habits we need in order to live our most creative lives. Balancing between soulful spirituality and cheerful pragmatism, Gilbert encourages us to uncover the "strange jewels" that are hidden within each of us. Whether we are looking to write a book, make art, find new ways to address challenges in our work,  embark on a dream long deferred, or simply infuse our everyday lives with more mindfulness and passion, Big Magic cracks open a world of wonder and joy.
How to Style Your Brand: Everything you Need to Know to Create a Distinctive Brand Identity by Fiona Humberstone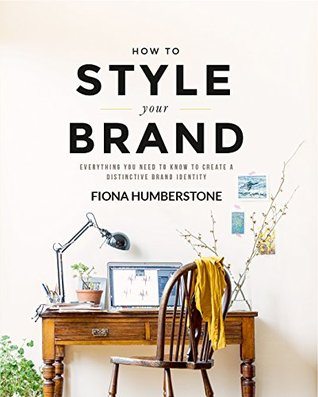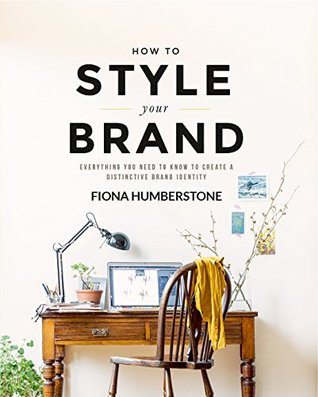 Everything you need to know to create a distinctive brand identity.
The right brand identity has the power to attract, engage and compel people to do business with you. But for many entrepreneurs, creating an effective brand can be a challenge. Whether you re a start-up on a lemonade budget, or a seasoned entrepreneur planning on working with a professional, an understanding of the process is essential.
In this comprehensive workbook, branding expert Fiona Humberstone will walk you through the process of styling your brand. From finding your focus, creating an inspirational vision and unlocking the power of colour psychology; Fiona will help you understand the design details that will make your business irresistible. How to Style Your Brand will ensure you get your branding right, first time.
Yes Please by Amy Poehler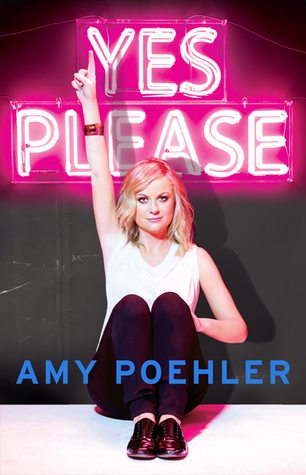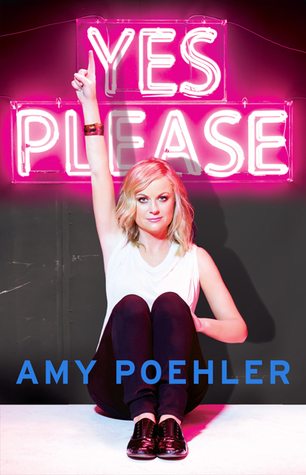 In her first book, one of our most beloved funny folk delivers a smart, pointed, and ultimately inspirational read. Full of the comedic skill that makes us all love Amy Poehler, Yes Please is a rich and varied collection of stories, lists, poetry (Plastic Surgery Haiku, to be specific), photographs, mantras and advice. With chapters like "Treat Your Career Like a Bad Boyfriend," "Plain Girl Versus the Demon" and "The Robots Will Kill Us All" Yes Please will make you think as much as it will make you laugh. Honest, personal, real, and righteous, Yes Please is full of words to live by.
Girl Code: Unlocking the Secrets to Success, Sanity, and Happiness for the Female Entrepreneur by Cara Alwill Leyba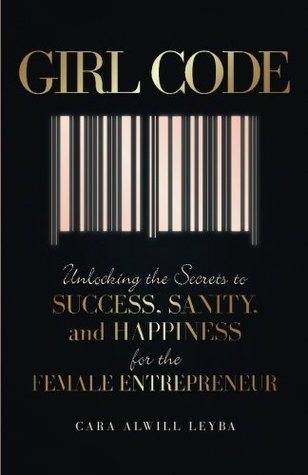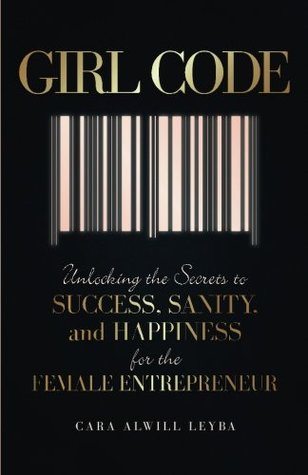 I am witnessing a phenomenon. It seems as though a growing group women entrepreneurs all around the world has discovered the secret to success and happiness in both their lives and careers. It's almost as though there is a hidden, underground world of power playing females who have all cracked a magical code: they think positively, they support one another, and they truly believe they can have it all —and you can, too. There is something dynamic that happens when women genuinely show up for each other. When we lose the facades, when we cut the bullsh*t, and when we truly have each others backs. When we stop pretending everything is perfect, and we show the messy, beautiful parts of ourselves and our work that all look awfully similar. When we talk about our fears, our missteps, and our breakdowns. And most importantly, when we share our celebrations, our breakthroughs, and dish on what works. There is no reason to hoard information, connections, or insight. Wisdom is meant to be shared, so let's start sharing what we've learned to make each other better. Let's start building each other up. Let's live up to our potential and start ruling the world. GIRL CODE is a roadmap for female entrepreneurs, professional women, "side hustlers" (those with a day job who are building a business on the side), and anyone in between who wants to become a better woman. This book will not teach you how to build a multimillion dollar business. It won't teach you about systems or operational processes. But it will teach you how to build confidence in yourself, reconnect with your "why," eradicate jealousy, and ultimately learn the power of connection. Because at the end of the day, that's what life and business is all about.
Bossypants by Tina Fey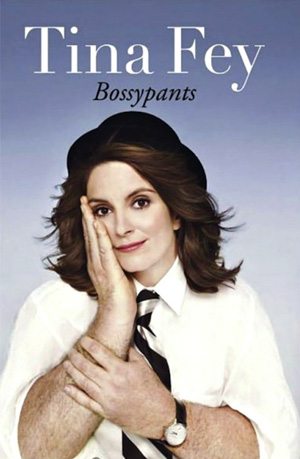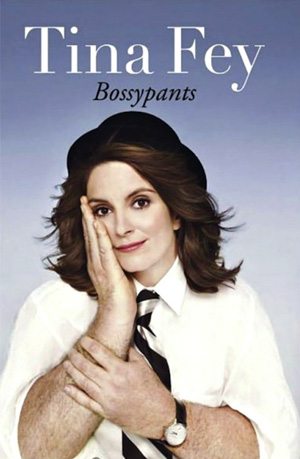 Before Liz Lemon, before "Weekend Update", before "Sarah Palin", Tina Fey was just a young girl with a dream: a recurring stress dream that she was being chased through a local airport by her middle-school gym teacher. She also had a dream that one day she would be a comedian on TV. She has seen both of those dreams come true. At last, Tina Fey's story can be told. From her youthful days as a vicious nerd to her tour of duty on Saturday Night Live; from her passionately halfhearted pursuit of physical beauty to her life as a mother eating things off the floor; from her one-sided college romance to her nearly fatal honeymoon – from the beginning of this paragraph to this final sentence. Tina Fey reveals all, and proves what we've all suspected: you're no one until someone calls you bossy. Includes special, never-before-solicited opinions on breastfeeding, princesses, Photoshop, the electoral process, and Italian rum cake!
Book summaries and excerpts from iTunes and Amazon.